ELBARON
---
ELBARON SA has been in business for over 40 years and provides analysis, consultation and implementation services which guarantee the safety, health and productivity of workers in the metallurgy, mechanical and machine tool industries, and also in the chemical, pharmaceutical and electronics industries.
In fact in all industrial and artisanal production processes which generate volatile substances, we can provide suitable solutions to capture and treat them.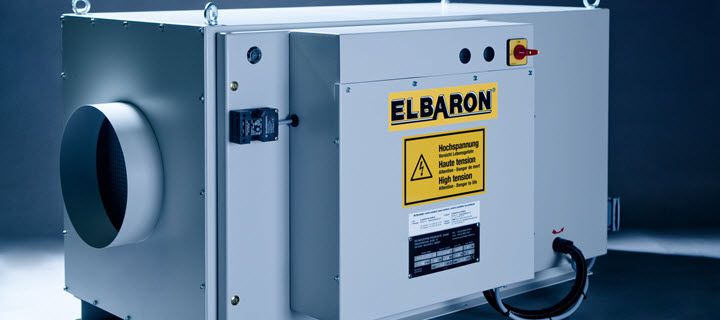 ELBARON® electrostatic air purifiers provide unequalled performance in removing oil and emulsion mists and fumes produced by all kinds of machine tools.
Whole oil mists, composed of numerous microscopic particles, produce a lot of clogging. Retaining them using mechanical barriers may quickly lead to significant reductions in flow rates and/or prohibitive costs for the replacement of filters.
Unlike mechanical filters, ELBARON® electrostatic air purifiers provide near-constant low pressure in machinery working spaces and all filtering elements of these devices can be washed and re-used without the need for consumables.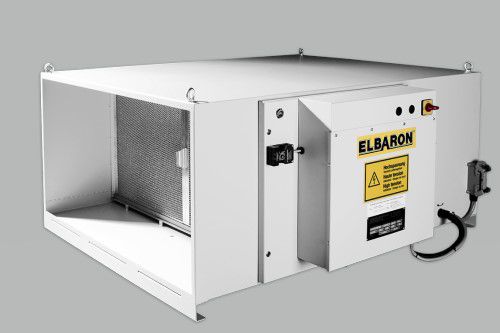 The range of products is used with machine tools, turning, general mechanics, the car industry, watch-making etc.
A large choice of horizontal and vertical models and a wide range of accessories provide suitable solutions for all types of machinery.